Matthew Holmes (Senior Minister)
Matt Holmes has been the Senior Pastor at Turner Christian Church since 2018. He grew up in Spokane Valley, Washington (so he has no opinion on Ducks vs. Beavers!). Before coming here, Matt served as an associate minister in Enterprise, Oregon, where he married his wife Casey. They have a son named James, a daughter named Charley, and a dog named Pippin. Matt enjoys reading, running, and playing guitar and ukulele. In ministry he is passionate about teaching people how to read the Bible and Christian unity.



Jack Holvey (Associate Minister, Discipleship)
Jack came to Turner Christian Church in 2020 after graduating from Boise Bible College. Jack's interests include basketball, football, and all things racing (especially NASCAR and Formula 1). He has a cat named Murph who is the best cat alive. Unlike Pastor Matt, Pastor Jack is a hardcore Duck fan having been born 10 minutes from Autzen Stadium, home of Oregon Duck football. In ministry, Jack is passionate about connecting people to others in intentional ways and caring for others through relationship.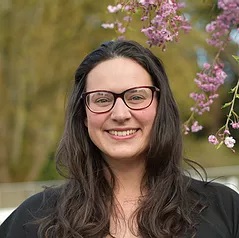 Rachel White (Associate Minister, Youth and Family)
Rachel joined the TCC team in 2021. Before that she lived in Eugene, Oregon, where she got her start in ministry. She currently attends the University of Aberdeen and is pursuing a degree in Theology. Rachel enjoys tennis, biking, good coffee, and the organized chaos of a teen event. In ministry, Rachel is passionate about church feeling like "home" for kids, teens, and parents. She also loves cultivating intergenerational community, and supporting parents and grandparents in their roles as primary disciplers.



Jerry Sygney (Administrative Secretary)
Jerry joined TCC in 2016, after retiring from pastoral ministry in Salem. Jerry is married to Judy.

Jules Roberto (Preschool Director)
Jules joined TCC in 2021.